About Us
For nearly a decade, First Response Custom Sewing has been proudly serving the members of the community who, in turn, serve their community. As Maryland's premiere, full-service commercial and industrial sewing manufacturing contractor our services include a variety of customer and heavy-industrial products. Our team is composed of experts who are ready and willing to assist in the designing of new products – or can work with modifying your existing items to meet your current needs. Our job is to see the process through to a quality-finished product. Because we also know that our customers' needs are urgent, we're committed to efficiency.
Our team has many years of service and experience in this industry. This allows us the opportunity to provide a superior product in a reasonable amount of time while still providing a personalized service to our customers. Not only are we proud that all of our products are made and manufactured in the USA, we always offer the most hands-on, personalized experience for each of our customers – assuring that their needs are addressed as personalized as the products we produce.
Although each design and manufacture process is unique, to assure total quality and complete customer satisfaction, FRC Sewing adheres to a series of steps in creating each unique product. Beginning with the creation of a Design Prototype, our team works hands-on with you to discuss how your product will be used and to determine the best materials for the product's core usage. During this phase, we can work from your own designs, patterns, and products to develop a sample that meets your specifications in a cost-effective manner. After that prototype is created, we're able to submit to you an approximate quote on what the full job will cost, factoring in all aspects of the manufacturing, materials, and the degree of expertise required to produce the highest quality finished product.
For every project that FRC Sewing takes on, our team of experienced sewing experts utilized a tried-and-true efficient production process to expedite the manufacturing of each order. Following a final inspection for the assurance of the highest quality control, your personalized products are ready to be shipped!
With years of experience, FRC Sewing specializes in creating the strongest materials for the most delicate of situations.
Key Staff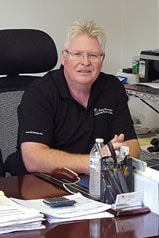 Joe Bleach, President/CEO & Founder
Joe has over 25 years experience in the manufacturing industry, that includes custom bags, covers, insulation products, assorted straps and safety products. Joe started at the ground level of the manufacturing industry back in 1980 with experience in spreading, cutting of materials, supervising production and managing an entire manufacturing facility. Today Joe presides over First Response Custom Sewing, Inc. and strongly believes there is a need in our country to manufacture custom sewn products. First Response ensures customers they will receive the best quality product and it will be delivered on time!
---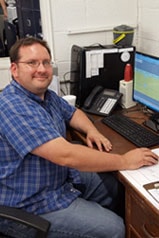 Lou Distefano, Senior Engineer/Mechanical Repair
With over 15 years of experience in the sewing and manufacturing industry, Lou has extensive knowledge in industrial sewing, materials, material cutting, sewing machine repair, designing and engineering of products that include Custom Bags, Safety Products and Securing Straps.
For nearly a decade, FRC Sewing has been collaborating with their clients to create products of the highest-quality – all made in the USA. Proudly serving the community members who proudly serve their communities, FRC Sewing is conveniently located at 1704 West 7th Street, Frederick MD 21702. Call us today at
301-694-8656
or email us at
info@frcsewing.com
and let us know how we can make your personal vision a reality!